Cheat Sheet:

4 Steps to Sustainably Improve your Clinical Data Flow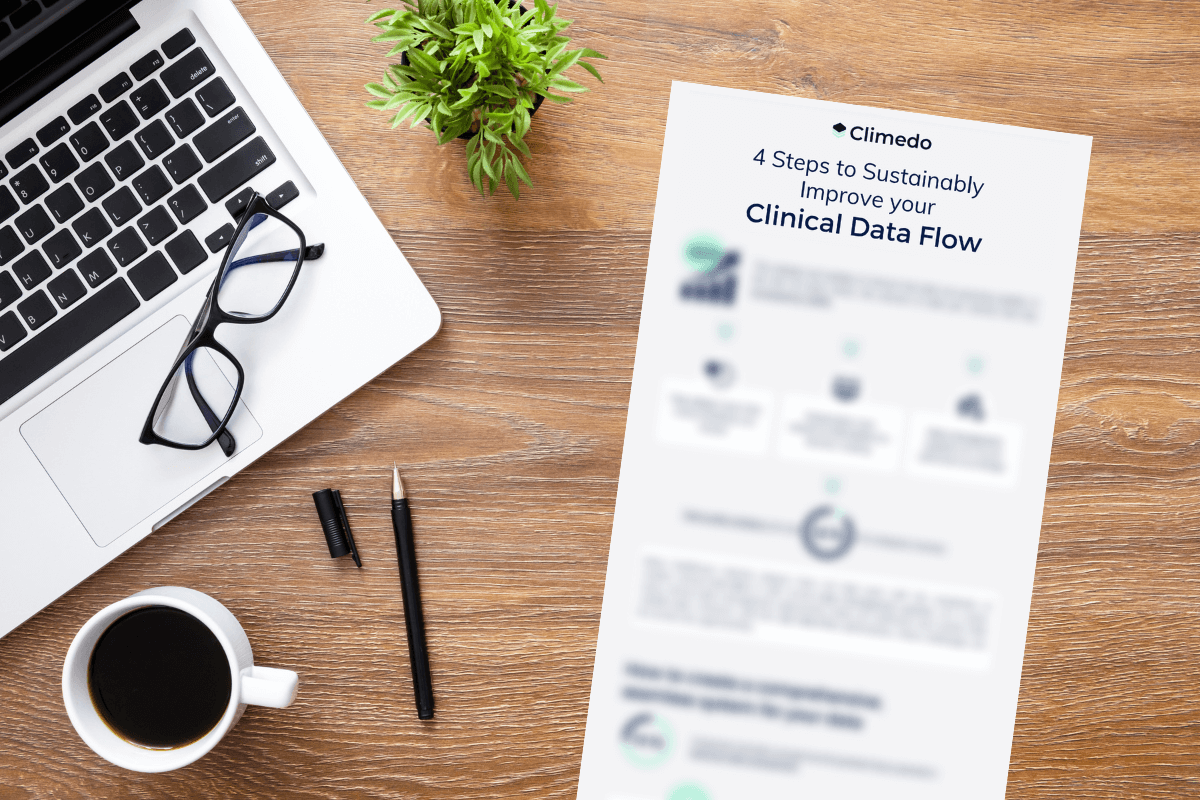 Increasingly large amounts of data and more diverse data sets make the work of many study sponsors and study sites more difficult. With inadequate data management systems and few approaches to managing complex study data, sponsors and sites sometimes have to compromise on the quality of their data. So what are the options for generating an efficient data flow?

Our cheat sheet shows how companies can benefit from a modernized data flow. You'll also learn how digital solutions can create a comprehensive, seamless system that optimizes data flow and management, including:
Digitalization of documents
Central data environment
Standardization of information
Use of automations
We hope you enjoy this cheat sheet! If you have any questions or technical issues, please reach out to: hello@climedo.de.
CLIMEDO
The Digital Platform for Innovative Clinical Trial Execution.
Our modular and user-friendly EDC solution ("Electronic Data Capture") enables pharmaceutical and medical device companies to efficiently validate their products and medical innovations in a virtual and patient-centric way.

By digitally connecting all parties involved, such as sponsors, doctors and patients, communication and data flow are simplified and accelerated significantly.