Tuesday, June 27 2023
What are the main barriers to clinical trial participation for patients and how can these be overcome? How can we better engage patients in trials, understand their needs and take a patient-led, empathetic approach? And what role do digital technologies, such as telemedicine or medical wearables, play in improving clinical trial designs?
Discover the results of our recent survey with Trials24 about patient perspectives on clinical trials in this Climedo Connect and get first-hand insights from a patient representative – Jen Rose. Together, we discussed:
Current barriers and patient access to trial participation
Expectations around travel, on-site visits & communication
Patients' openness towards digital technologies in trials
A look at the future and open comments
With her extensive background in patient advocacy, Jen Rose is well-equipped to evaluate and discuss the results of the survey with us, offering valuable insights and sharing her own experiences and assessments. Her expertise in supporting young patients with chronic diseases, as well as her involvement in creating patient information for two IBD charities, uniquely positions her to provide a nuanced perspective on the findings of the survey. Learn more about Jen's story and her book for young people with IBD here.
In addition to the presentation attendees had the opportunity to join various live surveys, network with other attendees and, of course, ask our experts any questions they had.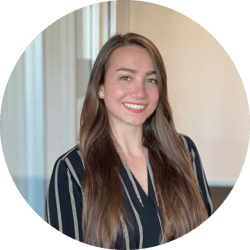 Laura Dosch
Account Manager
Climedo
As an Account Manager at Climedo, Laura accompanies customers from the medical device and pharmaceutical sectors on their way to the successful digitalization of clinical trials. She advises companies on the use of Climedo's modular, decentralized and patient-oriented solutions.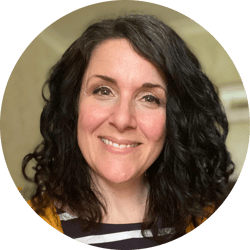 Jen Rose
Patient advocate and founder of Creative Patient Ltd.
Jen is a passionate advocate for raising awareness of the impact of chronic disease on mental health, and has spent the past two years writing and illustrating a colouring journal called Me (and IBD) to support young patients with IBD. She also creates other patient information, including PIBD research newsletters and social media content for two IBD charities.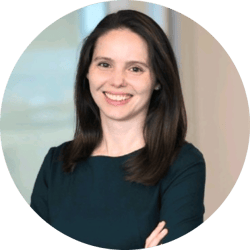 Catherine Higginson
Marketing & Communications Lead
Climedo
As the Marketing & Communications Lead at Climedo and an aspiring EUPATI patient fellow, Catherine oversees the areas of industry research, content creation and collaboration with thought leaders and partners for marketing-related projects and events. She is passionate about showcasing the benefits of hybrid trials in the pharma and medtech industries.
What's on the Agenda?
Intro (Laura Dosch)

The Patient Perspective on Clinical Trials – What's Going Well, What Needs to Change? – Survey results presentation and discussion (Catherine Higginson, Jen Rose)

Discussion and networking

(all)

Wrap-up

(Laura Dosch)
INSIGHTS
A patient advocate gives insights on what clinical trials can learn from the patient perspective
BEST PRACTICES
Patient survey shows: Digital tools, flexible participation and empathy as crucial engagement drivers in trials
NETWORKING & DISCUSSION
Talk to other industry professionals and find out how they are tackling challenges similar to yours.
CLIMEDO
The Digital Platform for Innovative Clinical Trial Execution.
Climedo offers a digital health platform for hybrid clinical trials and observational studies. Its easy-to-use, modular and secure solutions for data management include electronic data capture (EDC), ePRO, eCOA, and Telemedicine.
This enables pharma and medtech companies to validate their medical innovations more efficiently in the post-market phase and to capture data in decentralized, real-world settings. As a result, they accelerate studies, save costs, and improve data flow and quality, while fostering innovative trial designs.
By connecting all stakeholders (industry partners, study sites, physicians and patients) in one cloud-based system, Climedo is revolutionizing clinical research and making trials more accessible and patient centric.