Expert Guide:


ePRO versus analog PRO in Clinical Trials –




a Comparison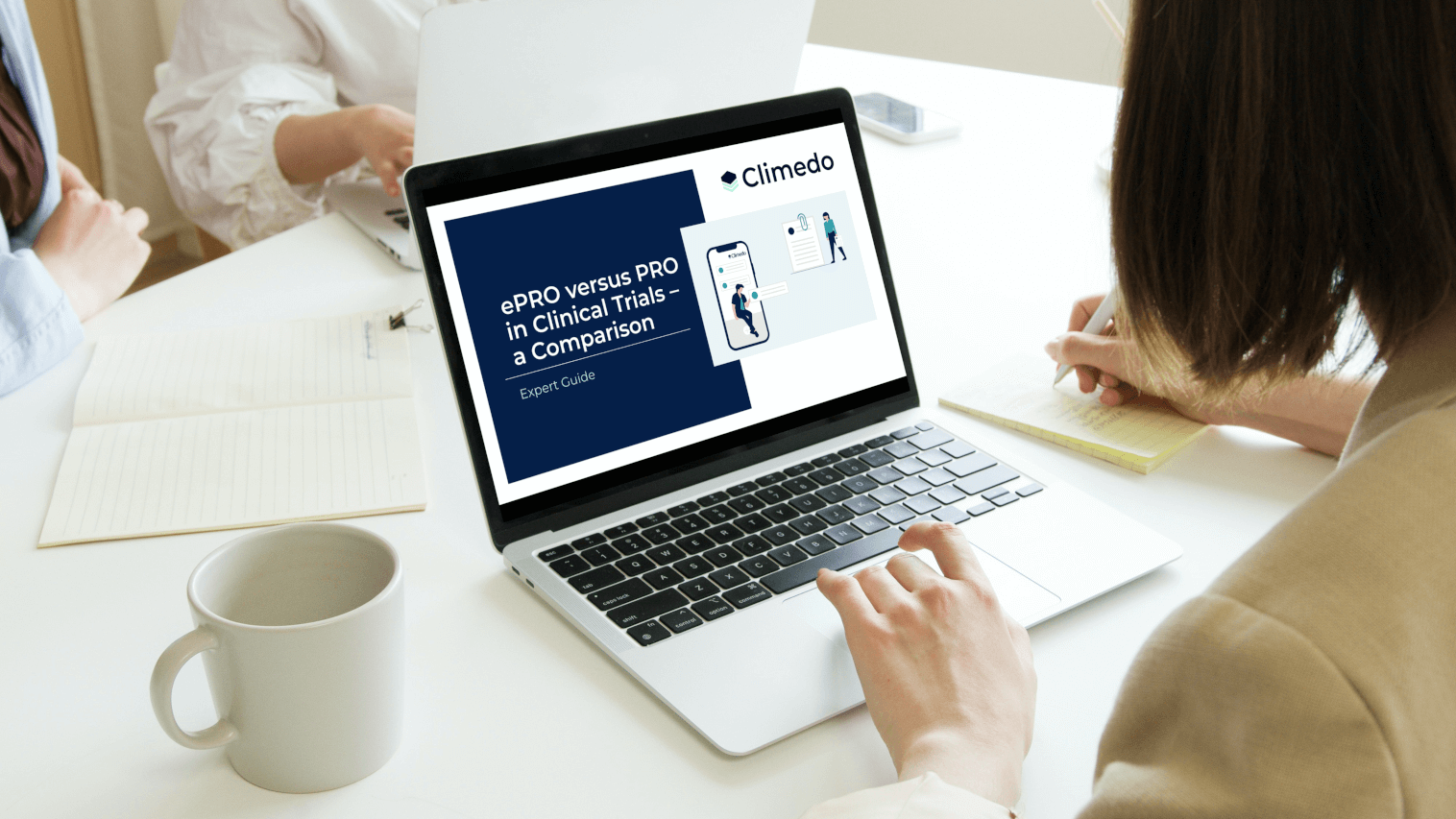 Patient-reported outcomes (PROs) have become increasingly important in clinical research in recent years. At the same time, digital technologies are establishing in healthcare and ePROs (electronic patient-reported outcomes) are increasingly being used alongside PROs to record electronic patient-related outcomes. But what are the differences between ePRO and paper-based PRO? What are the benefits and challenges of each? Our expert guide on this topic includes the following:
Benefits of ePROs
Challenges of ePROs
Example of an ePRO questionnaire from Climedo
Benefits of paper-based PROs
Challenges of paper-based PROs
We hope you enjoy the expert guide and gain some valuable insights into the dynamic evolution of the study landscape. If you have any questions, please do not hesitate to reach out to us: hello@climedo.de.
CLIMEDO
The Digital Platform for Innovative Clinical Trial Execution.
Our modular and user-friendly EDC solution ("Electronic Data Capture") enables pharmaceutical and medical device companies to efficiently validate their products and medical innovations in a virtual and patient-centric way.

By digitally connecting all parties involved, such as sponsors, doctors and patients, communication and data flow are simplified and accelerated significantly.