Thursday, September 7 2023
Efficiently recruiting and retaining an adequate number of the study population is a key determinant for a successful clinical study. In fact, over 80% of trials worldwide fail to enroll on time, resulting in costly study delays. So how can digital, patient-centric tools speed up the early stages of clinical trials, particularly in terms of recruitment and enrollment? What are the key challenges faced by sponsors in creating a seamless and user-friendly patient journey in clinical trials, and how do we address them effectively?
Discover the power of eConsent and Self-Registration in our Climedo Connect webinar and see how we discussed:
Optimizing the early stages of the patient journey in clinical trials, prioritizing patient-centric approaches

Showcasing how digital tools improve convenience and accessibility for clinical trial enrollment

Addressing challenges in patient recruitment, emphasizing the need for a seamless and informed experience
In addition to the presentation attendees had the opportunity to join various live surveys, network with other attendees and, of course, ask our experts any questions they had.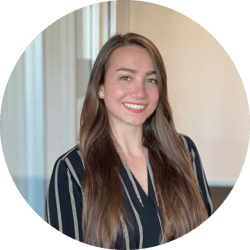 Laura Dosch
Account Manager
Climedo
As an Account Manager at Climedo, Laura accompanies customers from the medical device and pharmaceutical sectors on their way to the successful digitalization of clinical trials. She advises companies on the use of Climedo's modular, decentralized and patient-oriented solutions.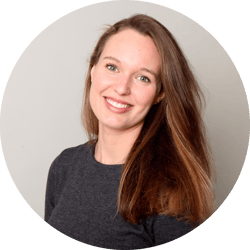 Hannah Böken
Product Manager
Climedo
As a Product Manager at Climedo, Hannah specializes in DCT features such as ePRO, eConsent and remote enrollment. She is dedicated to making trials more accessible to patients. She focuses particularly on understanding the pain points and needs of patients during clinical trials, aiming to develop patient-centric solutions.
What's on the Agenda?
Intro (Laura Dosch)

Improving Clinical Trial Access with New Patient-Centric Features (Hannah Böken)

Discussion and networking (all)

Wrap-up

(Laura Dosch)
INSIGHTS
Gain first-hand experience of our Self-Registration and eConsent features, with interactive QR Code scanning
BEST PRACTICES
Discover effective strategies to keep patients informed, engaged and empowered throughout their journey in clinical trials.
NETWORKING & DISCUSSION
Talk to other industry professionals and find out how they are tackling challenges similar to yours.
CLIMEDO
The Digital Platform for Innovative Clinical Trial Execution.
Climedo offers a digital health platform for hybrid clinical trials and observational studies. Its easy-to-use, modular and secure solutions for data management include electronic data capture (EDC), ePRO, eCOA, and Telemedicine.
This enables pharma and medtech companies to validate their medical innovations more efficiently in the post-market phase and to capture data in decentralized, real-world settings. As a result, they accelerate studies, save costs, and improve data flow and quality, while fostering innovative trial designs.
By connecting all stakeholders (industry partners, study sites, physicians and patients) in one cloud-based system, Climedo is revolutionizing clinical research and making trials more accessible and patient centric.