Build patient-centric, mobile clinical trials in just a few steps. Here's what your next trial might look like.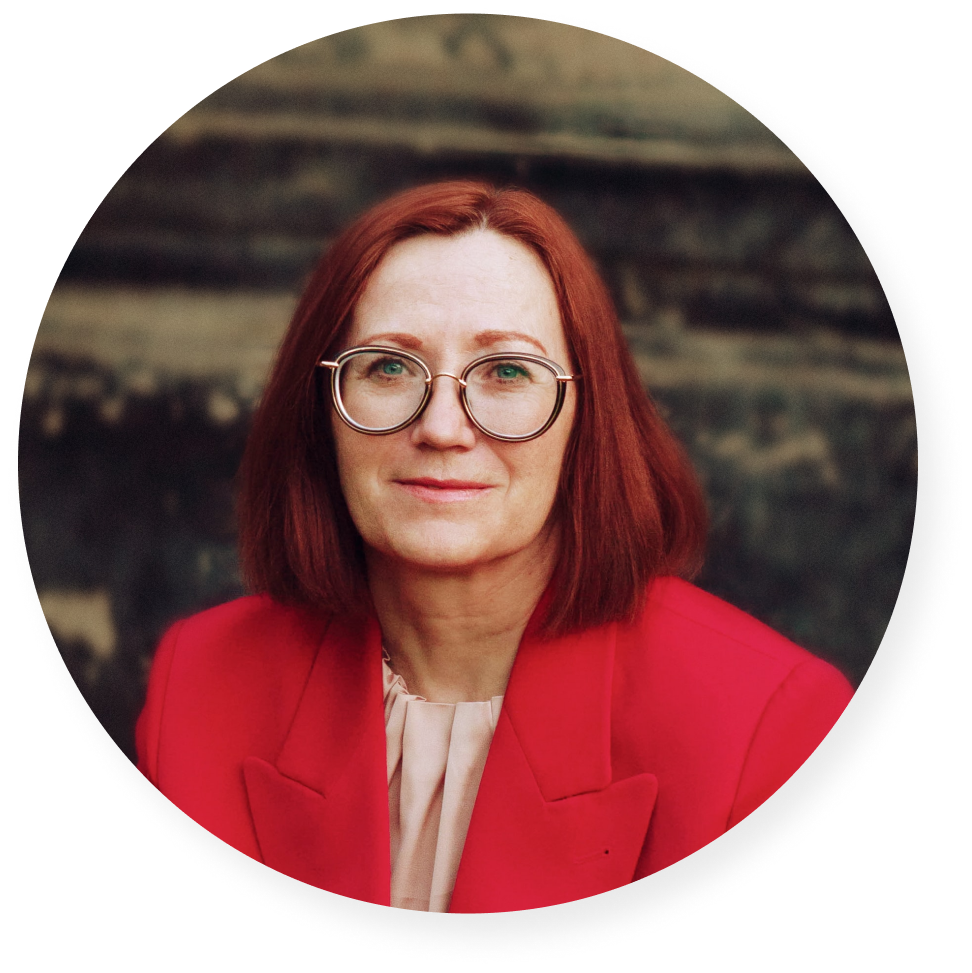 Meet Hannah.
Hannah, a 43-year-old HR Manager, might be a perfect match to your clinical trial. However, she expects a clinical reporting routine that matches her schedule. In fact, that's the case for many of your prospective patients.
Here's Hannah's story.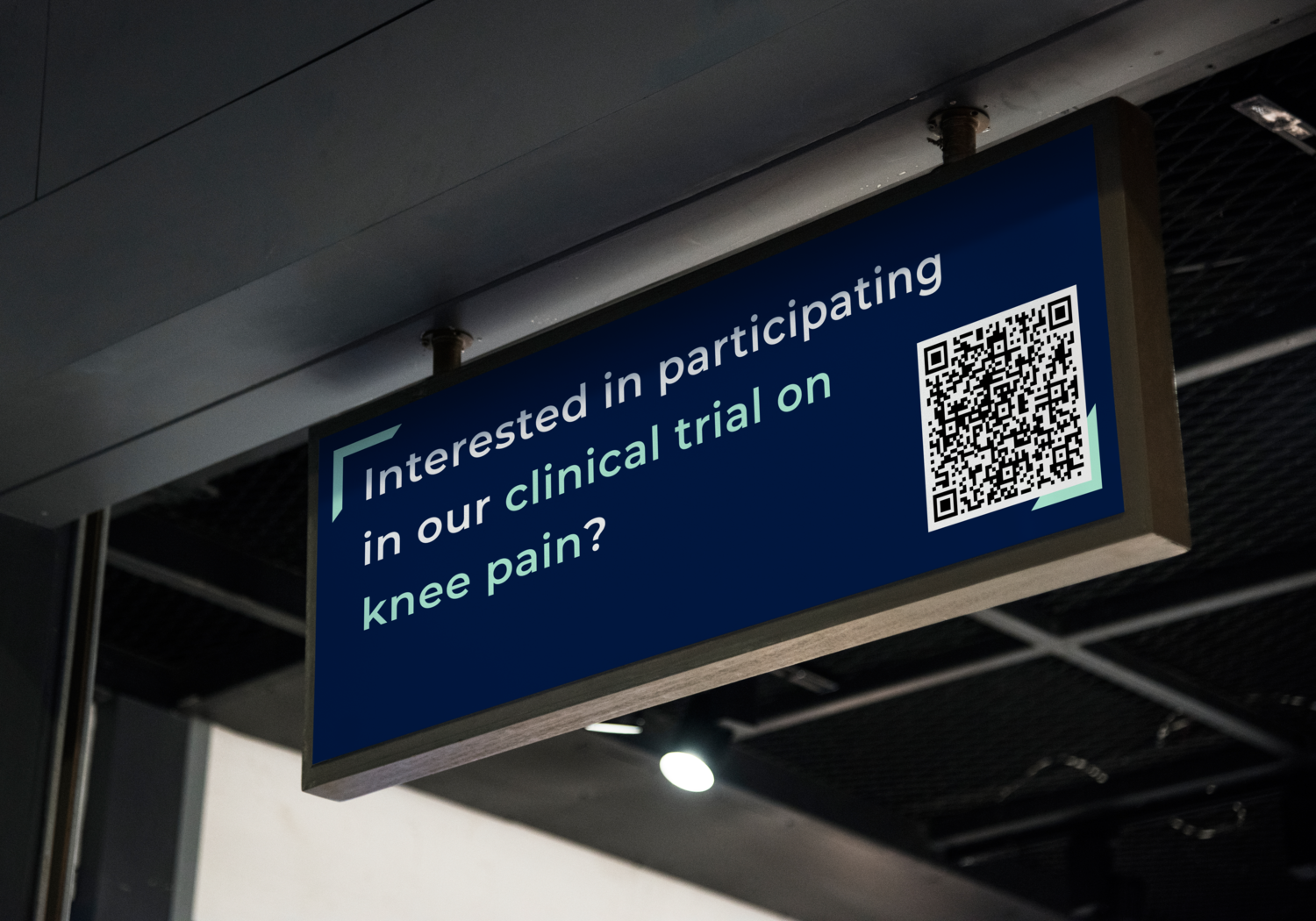 Let patients sign up on the go.
Upon scanning the QR code, Hannah lands in the study portal that provides initial information on the clinical trial, asking for consent within the framework of data protection.
Hannah consents. She receives a survey link and may complete the initial questionnaire immediately or later that day.


Offer mobile enrollment, with smooth transition from recruitment to study participation – all within the same platform, with no "transition losses" between one point of contact and another.
Offer patients flexible trial participation – at home, on the go, or at the study site.

Now enrolled in the trial, Hannah receives regular messages on her smartphone, asking to report on her wellbeing and behavioral aspects.
A single click to get to the questionnaire, no app required – and no travel to the study site to report basic information.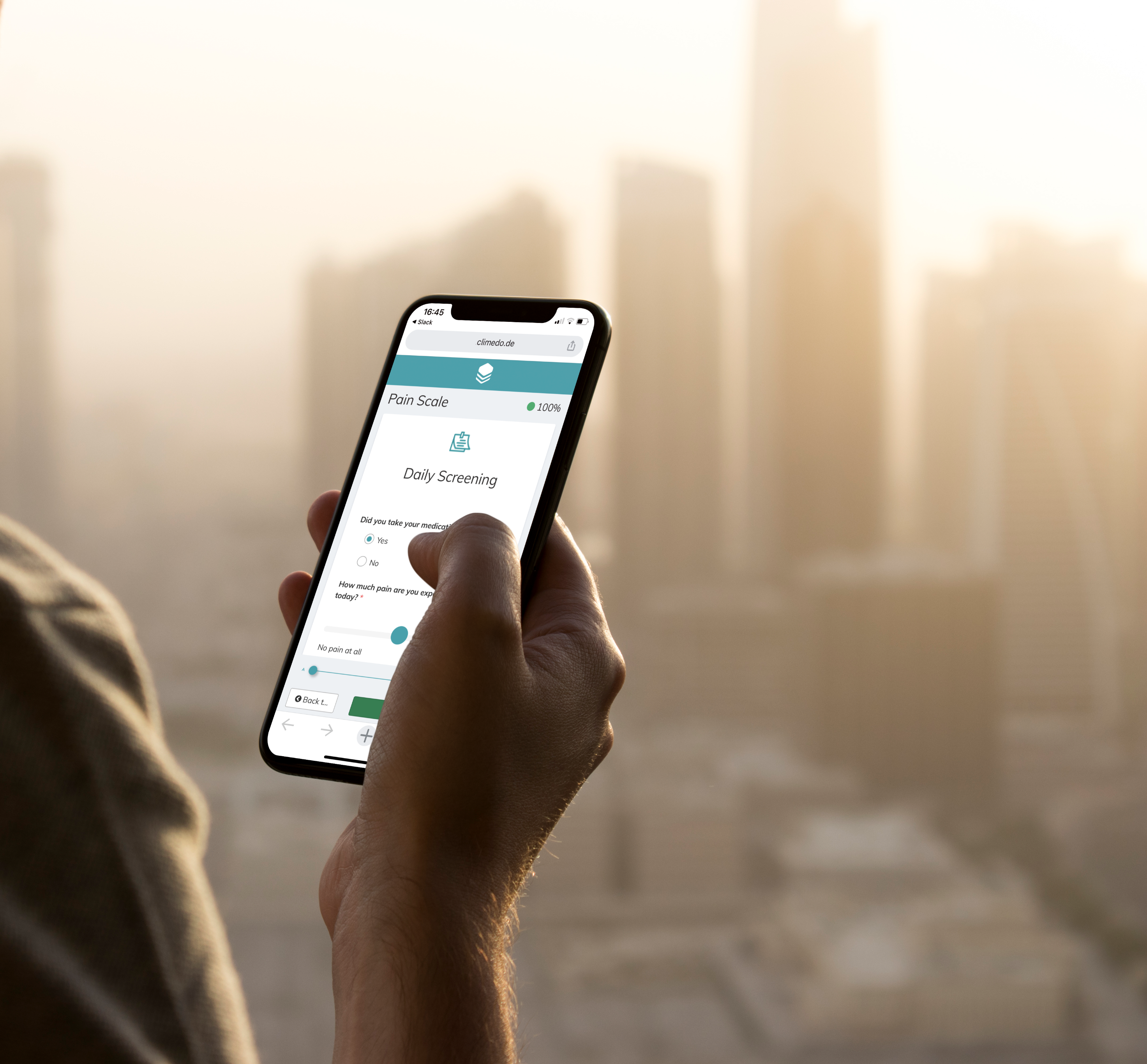 Climedo's software is optimized for BYOD usage, with no app required – thanks to a cloud-based, decentralized approach.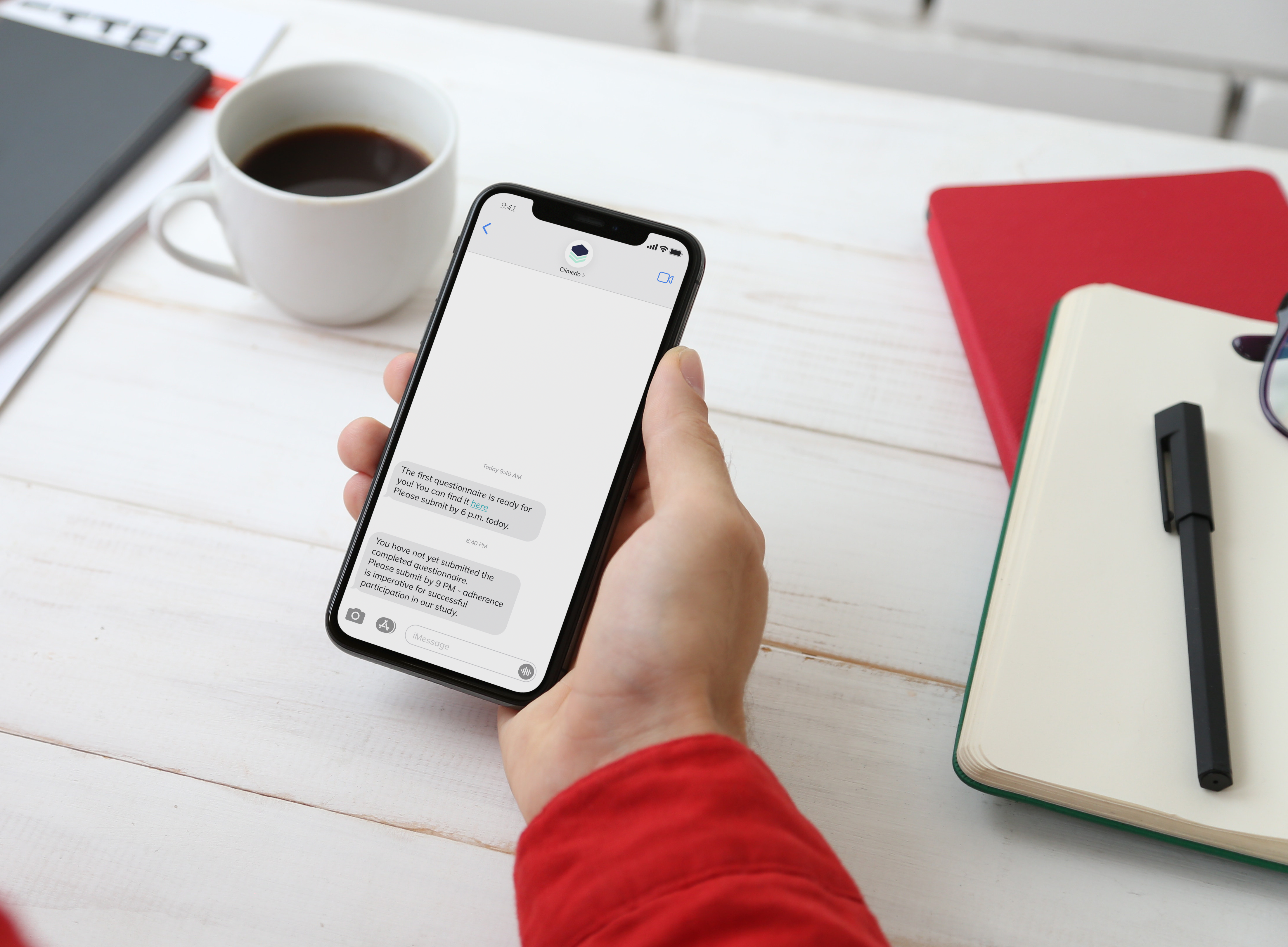 Send automatic reminders and validation to facilitate compliance.
Hannah has a tight schedule. She can be forgetful at times.
That's why Climedo sends her automatic reminders to complete the questionnaire. The form can be closed and resumed in the browser at any time – without losing any of the data.

Maximum response rates and compliance thanks to automatic reminders.
Responses are automatically checked against preset conditions to avoid invalid data and boost patient compliance.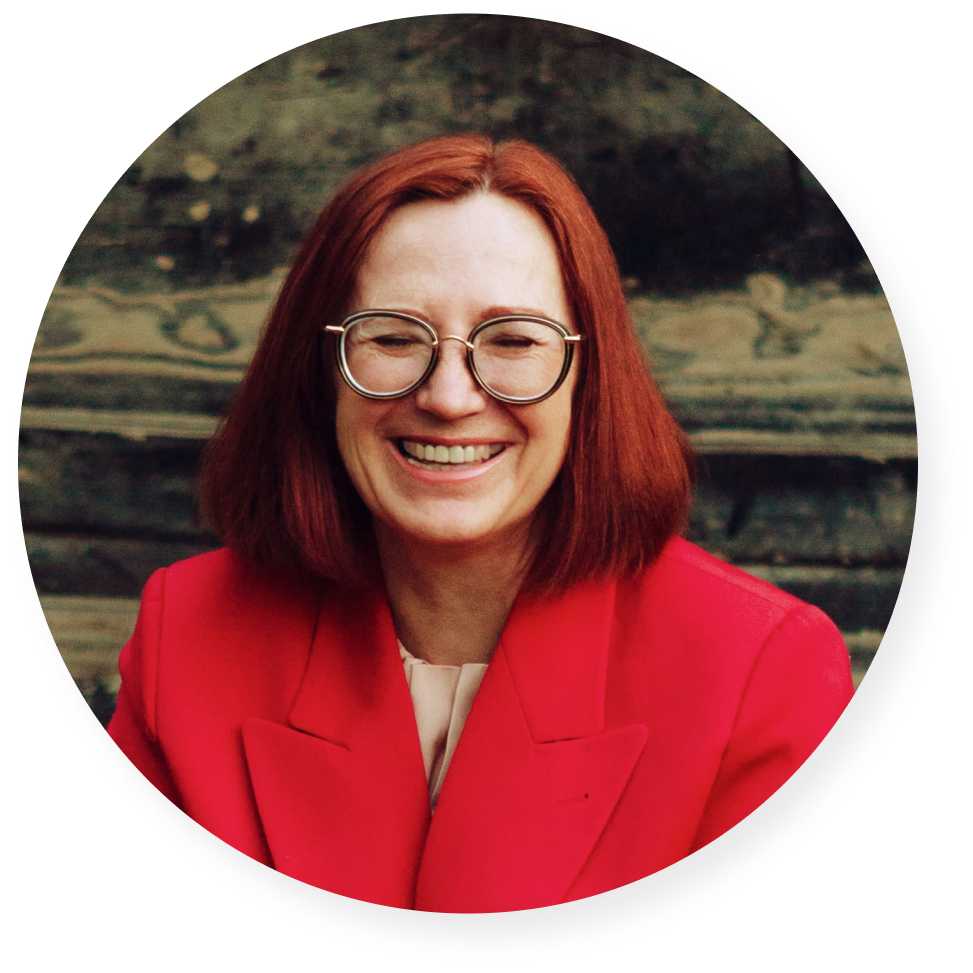 For Hannah, joining a trial has

never been easier

.
Hannah is

representative

of the

majority

of your

target patients

.
Discover the Climedo Ecosystem
Your trial, empowered for patient centricity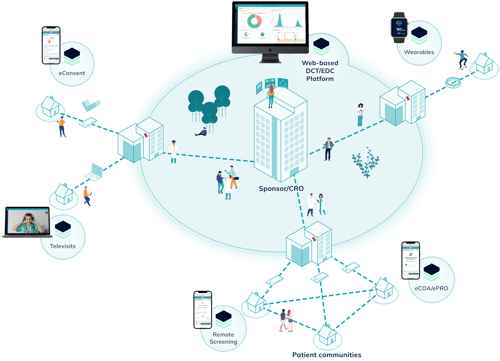 of patients are more likely to participate if they can use mobile technology.
Global Virtual Clinical Trials Markets, 2021-2028
of people favor mobile trials over traditional ones.
Global Virtual Clinical Trials Markets, 2021-2028
of physicians report better or similar experiences with remote engagement.
Sermo Covid-19 HCP Survey, 2020
DATA SECURITY
Made in Germany
At Climedo, data security comes first. Our servers are officially certified in the field of information security (ISO 27001 – Standards for Information Security Assurance). In addition, we rely on strong data separation and state-of-the-art encryption methods. At the federal level, our system has also been tested by the BSI and the BfDI.