Thursday, September 28 2023 | 3:00

– 4:30 PM CET
As the final stage of drug development, the launch and commercialization process presents pharma professionals with a host of challenges, including industry uncertainty, regulatory questions, competition and potential technical issues. As with any product launch, it is therefore essential to start early by building a clear launch strategy and engaging with key opinion leaders (KOLs). Not only must pharma companies have a thorough understanding of the characteristics, needs and trends of the market; they must also find ways to convince enough physicians and patients around their drug choices based on scientific evidence.
In our next Climedo Connect on September 28, Catarina Santos (Executive Director Region Europe, Novartis) and Veronika Schweighart (Co-Founder & COO, Climedo) will present success factors for navigating product launches and commercial success in Europe's pharmaceutical landscape. Join us as we discuss:
The forces that will shape the life sciences industry in the next five years
Leading trends for a dynamic go-to-market strategy
Successful use cases in the area of speciality care
How to leverage real-time data insights to boost transparency and awareness among KOLs
In addition to the presentations, you will have the chance to join various live surveys, network with other professionals and, of course, ask our experts any questions you may have.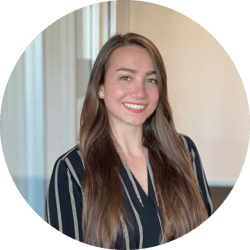 Laura Dosch
Account Manager
Climedo

As an Account Manager at Climedo, Laura accompanies customers from the medical device and pharmaceutical sectors on their way to the successful digitalization of clinical trials. She advises companies on the use of Climedo's modular, decentralized and patient-oriented solutions.

Opinions are her own and don't represent Climedo as a company.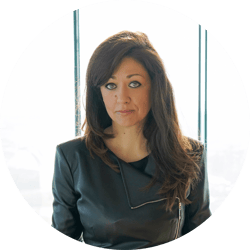 Catarina Santos
Executive Director Launch Medical Europe
Novartis
Catarina Santos has been working in Novartis for 15 years, maximizing brand launches across Europe. Passionate about dynamic go-to market strategy, Catarina brings experience from both sales, commercial and medical affairs roles in speciality care.
Opinions are her own and don't represent Novartis as a company.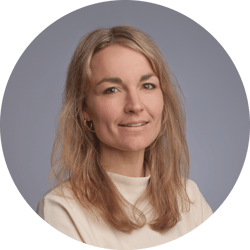 Veronika Schweighart
Co-Founder & COO
Climedo

Veronika is a serial entrepreneur with work experience in business development, strategic marketing and technology consulting. Overseeing Key Account Management, Innovation and Partnerships, she is passionate about demonstrating the power of digital technologies.
Opinions are her own and don't represent Climedo as a company.
What's on the Agenda?
Intro

(

Laura Dosch

)
Latest insights on Commercialization and Drug Launch in Life Sciences

(Catarina Santos)

Leveraging Real-Time Insights to Boost Awareness and Commercialization

(Veronika Schweighart)

Discussion and networking

(all)

Wrap-up

(Laura Dosch)
INSIGHTS
Exclusive strategies from a leading pharma expert on how to make the most of commercialization in Europe.
BEST PRACTICES
Practical examples from the fields of specialty care and cardiology, based on anonymized examples from both Novartis and Climedo.
NETWORKING & DISCUSSION
Talk to other industry professionals and find out how they are tackling challenges similar to yours.
CLIMEDO
The Digital Platform for Innovative Clinical Trial Execution.
Climedo offers a digital health platform for hybrid clinical trials and observational studies. Its easy-to-use, modular and secure solutions for data management include electronic data capture (EDC), ePRO, eCOA, and Telemedicine.
This enables pharma and medtech companies to validate their medical innovations more efficiently in the post-market phase and to capture data in decentralized, real-world settings. As a result, they accelerate studies, save costs, and improve data flow and quality, while fostering innovative trial designs.
By connecting all stakeholders (industry partners, study sites, physicians and patients) in one cloud-based system, Climedo is revolutionizing clinical research and making trials more accessible and patient centric.