Survey Results:

Patient-centric and Digital – the Future of Clinical Trials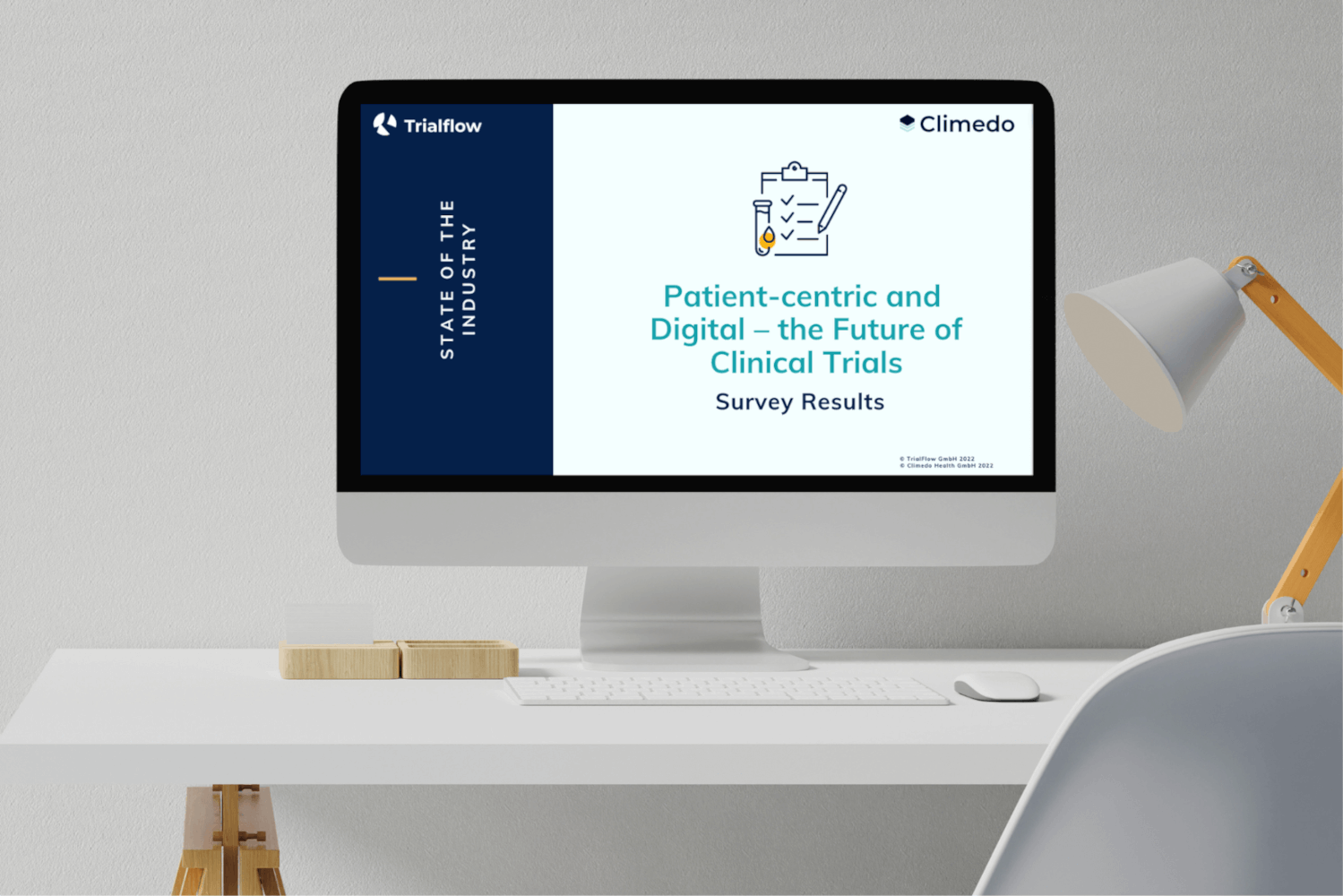 What's the status quo of decentralized elements in clinical trials, which challenges to sites and sponsors face and what do they foresee for the future? Our joint survey with Trialflow analyses these and other key questions.
A total of 46 respondents from CROs, MedTech, study sites and pharmaceutical companies participated in the survey, which was conducted in the fall of 2022. The full analysis distinguishes between sponsors' and study sites' answers. This brief excerpt gives you a small preview of the results:
Respondents chose "ePRO" (43%) as the most common decentralized element, followed by "informational videos" (37%) and "wearables" or "telemedicine" with 33% each.
Patient recruitment is most efficient "Directly at the physician's office or study site," according to 95%;
17% quoted "Advertising by the sponsor".
Study sites quoted "lack of personnel" as their top issue in studies, while study sponsors quoted "patient recruitment" here.
Where do respondents see the greatest potential in the future? The first place goes to "Electronic document management" (74%), followed by "Telemedicine" (54%) and "Digital interfaces between sites, providers and sponsors" (50%).

We hope you enjoy reading the survey results and gain some valuable insights into this dynamic industry. If you have any questions, please do not hesitate to reach out to us: hello@climedo.de.
CLIMEDO
The Digital Platform for Innovative Clinical Trial Execution.
Our modular and user-friendly EDC solution ("Electronic Data Capture") enables pharmaceutical and medical device companies to efficiently validate their products and medical innovations in a virtual and patient-centric way.

By digitally connecting all parties involved, such as sponsors, doctors and patients, communication and data flow are simplified and accelerated significantly.