Thursday, November 30 2023 | 3:00 – 4:00 PM CET
How can pharmaceutical companies effectively adapt their go-to-market models to meet the changing dynamics and evolving needs of both healthcare professionals (HCPs) and patients in the digital age? What strategies and investments are necessary to enhance the overall experience for customers while embracing a digital mindset and building the right digital capabilities?
In our next Climedo Connect on November 30, Fahad Nadeem Khan (Global Commercial Director, Novo Nordisk) will present pharma's evolving go-to-market landscape along with the role of digital transformation and optimized customer experiences. Join us as we discuss:
Current perspectives on the biopharma go-to-market model
Adapting to changing dynamics and customer needs
Investing in digital mindset and capabilities
Enhancing the overall experience for customers and patients
In addition to the presentations, you will have the chance to join various live surveys, network with other professionals and, of course, ask our expert any questions you may have. Registration is free of charge and all registrants will receive the slide deck and recording afterwards.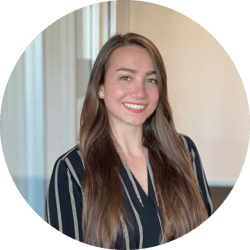 Laura Dosch
Account Manager
Climedo
As an Account Manager at Climedo, Laura accompanies pharma and medtech customers on their journey to successful clinical trials in the post-approval phase. She advises companies on the use of Climedo's modular, hybrid and integrated EDC & eCOA solutions to save time, boost efficiency and bring the best treatments to patients faster.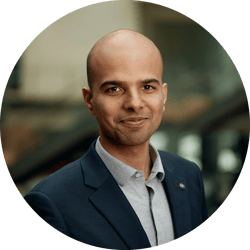 Fahad Nadeem Khan
Global Commercial Director
Novo Nordisk
Fahad is a strategic marketer with 12+ years of experience in leading strategic brands, business plans and
execution excellence
. He has 6+ years of international experience in
global and regional roles across many geographies
. Fahad is an expert in establishing and maintaining long-term relations and creating sustainable business solutions.
What's on the Agenda?
Intro (Laura Dosch)

The Future of Go-To-Market Models in Pharma (Fahad Nedeem Khan)

Discussion and networking (all)

Wrap-up

(Laura Dosch)
INSIGHTS
Gain insights into the evolving landscape of pharmaceutical go-to-market strategies and customer-centric approaches.
BEST PRACTICES
D

iscover effective strategies for adopting a digital mindset and enhancing the customer and patient experience.
NETWORKING & DISCUSSION
Talk to other industry professionals and find out how they are tackling challenges similar to yours.
CLIMEDO
The Digital Platform for Innovative Clinical Trial Execution.
Climedo offers a digital health platform for hybrid clinical trials and observational studies. Its easy-to-use, modular and secure solutions for data management include electronic data capture (EDC), ePRO, eCOA, and Telemedicine.
This enables pharma and medtech companies to validate their medical innovations more efficiently in the post-market phase and to capture data in decentralized, real-world settings. As a result, they accelerate studies, save costs, and improve data flow and quality, while fostering innovative trial designs.
By connecting all stakeholders (industry partners, study sites, physicians and patients) in one cloud-based system, Climedo is revolutionizing clinical research and making trials more accessible and patient centric.