Whitepaper:

5 Factors that Make a Good ePRO Solution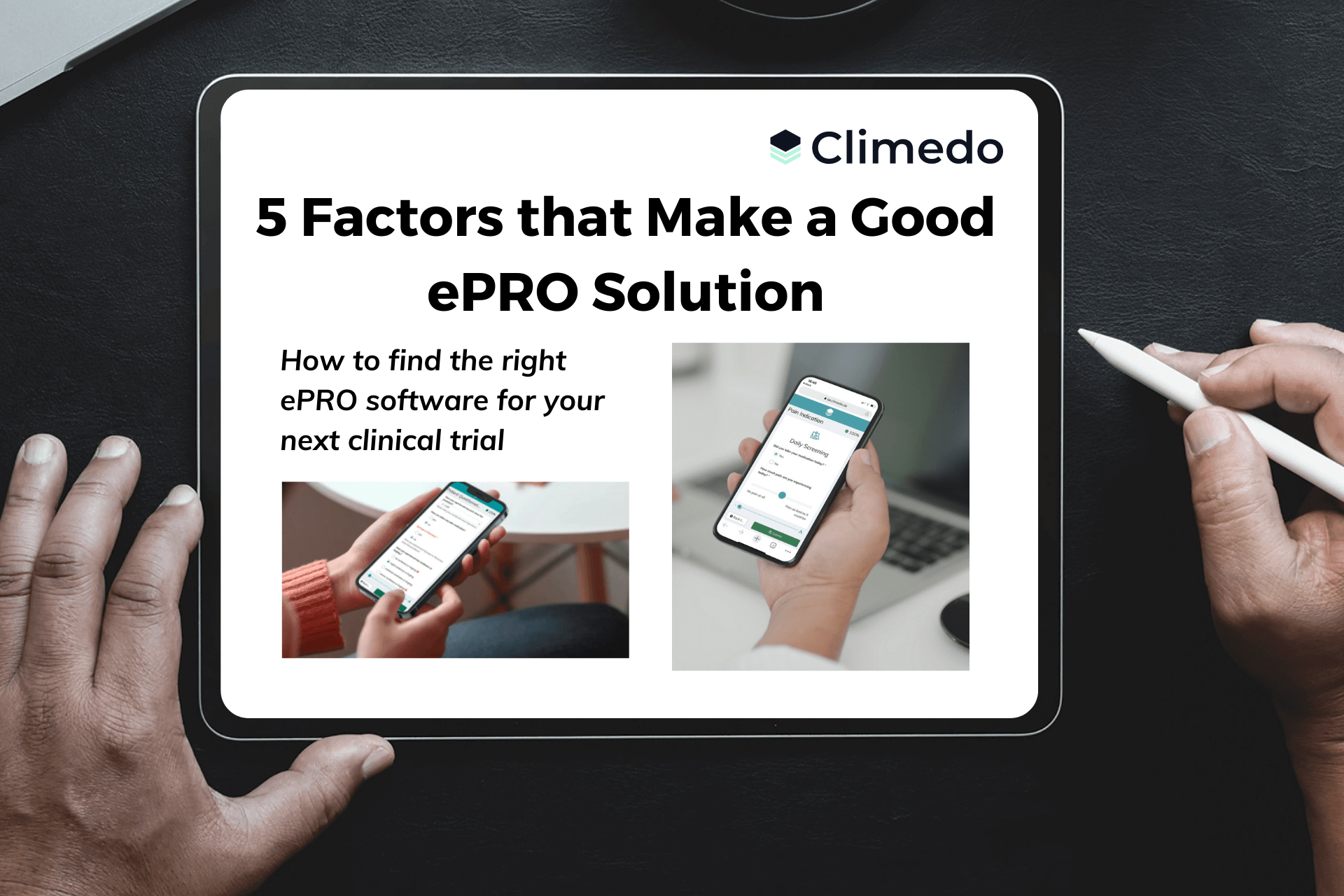 ePROs

are electronically collected patient-reported outcomes

. Patients provide feedback themselves on their personal well-being via mobile devices. It is already known that ePRO provides many benefits in healthcare and that the implementation can help to improve the experience for all stakeholders. But what criteria does an ePRO solution need to fulfill in order to be suitable for your next clinical trial?

Our whitepaper shows you what to look for when choosing your ePRO solution and what 5 factors make a good ePRO solution, including:

High level of customization and support
Compatibility with user devices (BYOD)
Integration with other systems
Notifications and automatic reminders
Privacy and security
We hope you enjoy reading this whitepaper and that you can get some useful tips.

If you have any questions or technical issues, please reach out to:

hello@climedo.de

.
CLIMEDO
The Digital Platform for Innovative Clinical Trial Execution.
Our modular and user-friendly EDC solution ("Electronic Data Capture") enables pharmaceutical and medical device companies to efficiently validate their products and medical innovations in a virtual and patient-centric way.

By digitally connecting all parties involved, such as sponsors, doctors and patients, communication and data flow are simplified and accelerated significantly.