Whitepaper:

How to Optimize the Patient Journey in Oncology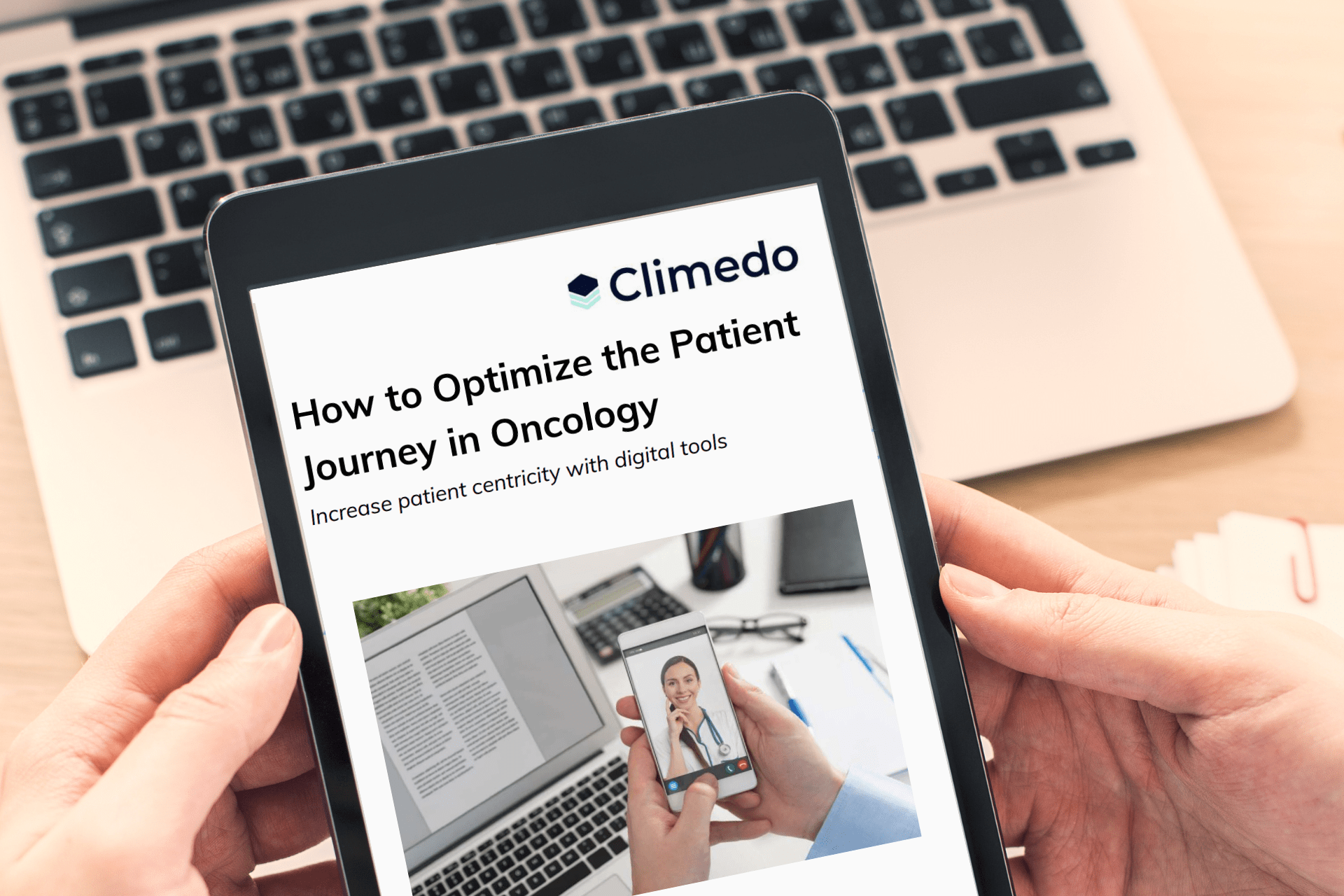 The patient journey in healthcare describes the entire patients' path – from the onset of symptoms, through diagnosis and treatment, to aftercare. The aim of the patient journey is to better understand the role of the patient in the disease process, to align those involved accordingly and to improve patient orientation. The patients' needs are becoming more and more complex, and in an increasingly digitalised world, this also applies to oncology. Therefore, especially in oncology, patients' needs are often complex and acting at an early stage is crucial for the course of the disease. In this field, it is even more important to focus on patient orientation and to constantly improve the patient journey. Digital applications offer promising approaches for this process.

Our whitepaper shows you approaches that can sustainably improve the oncology care situation and concrete recommendations for action to optimize the steps of the patient journey:
Quick and accurate classification of the clinical picture
Involving the patient in the diagnosis
Treatment options with a focus on the patient
Patient-centric support during treatment
Aftercare with a lasting effect
We hope you enjoy reading this whitepaper and that you can get some useful tips.

If you have any questions or technical issues, please reach out to:

hello@climedo.de

.
CLIMEDO
The Digital Platform for Innovative Clinical Trial Execution.
Our modular and user-friendly EDC solution ("Electronic Data Capture") enables pharmaceutical and medical device companies to efficiently validate their products and medical innovations in a virtual and patient-centric way.

By digitally connecting all parties involved, such as sponsors, doctors and patients, communication and data flow are simplified and accelerated significantly.