Whitepaper:
Improving Clinical Trial Efficiency through Data Visualization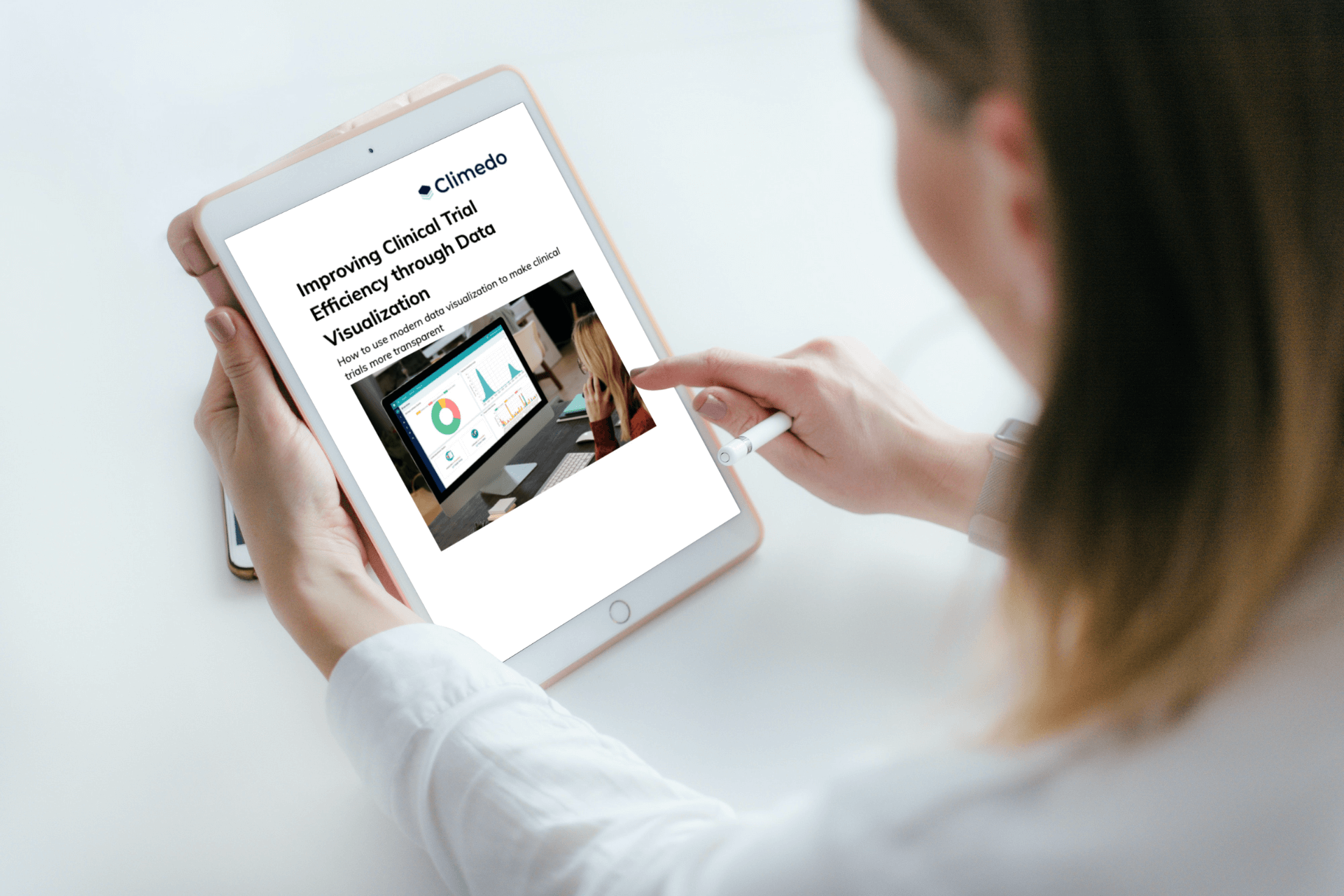 Data visualization plays a major role in study design and adherence to timelines, while providing valuable insights into patient progress. In clinical trials, it is part of a comprehensive process that requires data to be captured and processed with the highest performance and accuracy. The enormous volume and variety of data requires new approaches and types of visualization.

Our whitepaper shows you how data visualization can increase the efficiency of clinical trials thanks to modern solutions. The following topics are covered:

Possibilities for data visualization

Visualizing individual trajectories and progress for instant case analyses
Real-time benchmarking for fast, efficient inventory and trend analysis
Looking into the market: Future of data visualization in hybrid and decentralized studies
We hope you enjoy the whitepaper and that it provides you with some useful tips. If you have any questions, please do not hesitate to contact us: hello@climedo.de
CLIMEDO
The Digital Platform for Innovative Clinical Trial Execution.
Our modular and user-friendly EDC solution ("Electronic Data Capture") enables pharmaceutical and medical device companies to efficiently validate their products and medical innovations in a virtual and patient-centric way.

By digitally connecting all parties involved, such as sponsors, doctors and patients, communication and data flow are simplified and accelerated significantly.